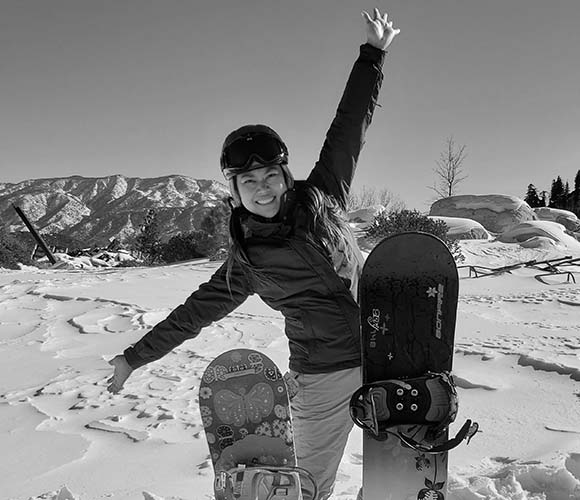 Executive Assistant to the CEO
Born in Indonesia and raised in Southern California, Meta calls sunny San Diego home, after a B.A. in Communications from UCSD lured her to stay with its beaches and perfect weather. Her first love was always on a snowboard, which led her to the outdoors industry where she has a depth of experience handling marketing, events & supporting sales. Recently, she took a moment to raise her two little shredders with her husband and dove into volunteering and fundraising in the public school system. Her passion for snowboarding and today's youth brings her home to Chill. She loves to ride local Snow Summit or the slopes in Utah and will SUP in the off season as she waits for winter to return. First CD ever bought: Ace of Base, The Sign.
Looking to join our team?
Browse Our Job Opportunities