Stand Up Paddleboarding is the most recent addition to Chill's boardsports roster, joining the list in 2014. There's no better way to see and experience your home area than to take to the water. Whether it's rivers, ponds, lakes, or the ocean, paddleboards can take you anywhere. To add to it's uniqueness, paddleboarding manages to provide a peaceful experience in nature while also tapping into your sense of adventure and a traditionally challenging boardsport progression.
"Chill gives our kids opportunities to participate in sports they may not be able to do on their own, and reinforces great life skills like respect and not giving up. It's also just really fun!"
DAVE, Chill Burlington Agency Lead
Revolving around a core value-driven curriculum, Chill programs consist of experiential learning activities, reflection, and discussion, paired with boardsport lessons. Chill's six core values (Respect, Courage, Patience, Persistence, Responsibility, and Pride) provide youth with a foundation and framework for learning and growth, supported and enhanced through progression in boardsports skills and adult mentorship. Chill strives to remove barriers to accessing boardsports by providing youth with everything they need to get after it, at absolutely no cost. New skills gained through boardsport progression and core-value exploration are then directly applied to everyday life, challenging youth to step out of their comfort zone – both on and off their board. To read more, click HERE.
Agency leads and youth arrive at the SUP program location.
Gear up and prepare to get in the water.
Participate in core-value activities/discussions.
Hop on the board for lessons, instruction, and fun.
Close out the program with a debrief lesson and core value review.
High fives and smiles. Get stoked for next week!
Access to a SUP location, lessons, and gear: a stand-up paddleboard, paddle, wetsuit, and life jacket are provided at no cost to the youth and agency leads to use at program.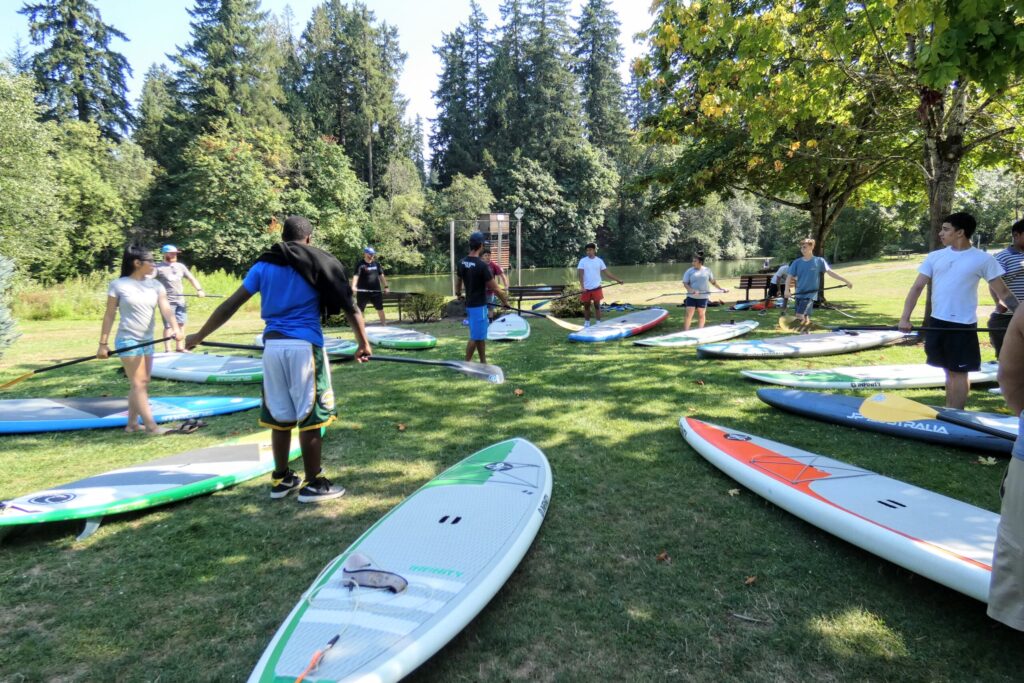 Core programs define Chill and provide youth the opportunity to tackle progression on and off their boards through a uniquely cool and experiential approach.
Discover programs provide an opportunity for partner agencies and youth to discover Chill's philosophy through an introductory program.
Explore programs provide youth who have participated in Chill with the opportunity to build leadership skills, advance their boardsport experience and passion, and explore unique career opportunities through structured experiences.
Custom programs allow agencies to partner with Chill for a customized experience that still embodies Chill's core-value driven boardsport instruction.