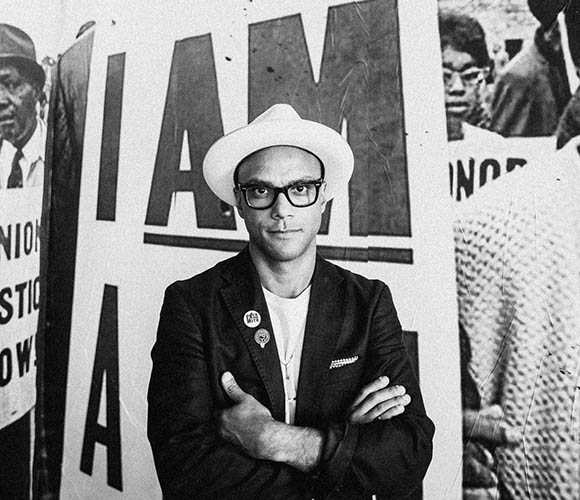 Since opening his firm in 2006, Luis Calderin, Founder & Managing Director of OKAY!! OKAY!! has worked with many of the world's biggest brands in sportswear, technology, music and entertainment, automotive and consumer electronic leaders. They include House of Marley, SOL REPUBLIC, Soundtoys, LulaRoe, Ultimate Studio Bundle, Toyota, Microsoft, Indy 500, Oakley Inc., BodyArmor Super Drink.
With a career focused at the intersection of youth, culture and politics, Luis is a creative marketer with serious experience building campaigns that ignite conversations and shift cultural narratives.
His most recent post as Vice President of Marketing and Creative at Rock the Vote, the nation's largest nonprofit and nonpartisan organization driving the youth vote, allowed him to help lead the organization's work to engage and mobilize young voters in the 2016 elections.
Prior to joining RTV, Luis served as Director of Arts, Culture and the Youth Vote for Senator Bernie Sanders 2016 presidential campaign. In this role, he was responsible for shaping some of the campaigns most  memorable moments.
He is presently working on his first book, PoliticArts, a coffee table piece that explores the role of Art & Culture throughout key cultural shifts, primarily focusing on the 2015-2016 presidential campaign cycle. The book explores the visual language around the candidates, the most pertinent issues that lead the conversations and the surreal moments in between.
He is also a dad, son, marathoner, a DJ and proudly serving on the board of directors at Friends For A Dog.
Looking to join our team?
Browse Our Job Opportunities