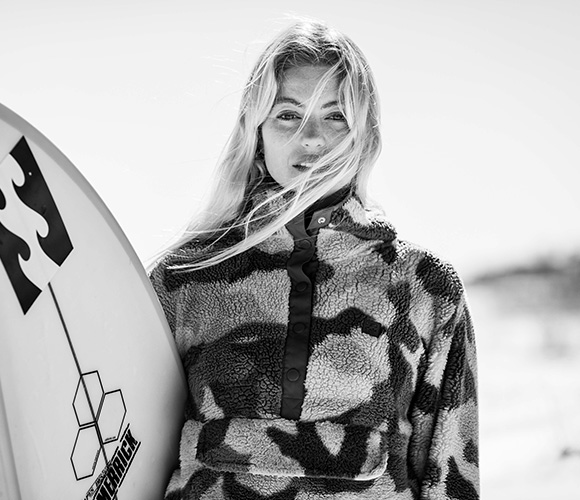 Becca is a professional surfer from the northeast and now resides in California. Becca grew up snowboarding, so naturally when she discovered winter surfing as a teen it became an obsession for her. Seeking frigid waves and adventure around the globe isn't her only passion though; after suffering multiple sports induced traumatic brain injuries throughout her career, she discovered a passion in spreading awareness to the importance of brain health and mental health. Becca's goal is to provide easier access to those resources in order to help as many people as possible recover from head injuries.
Her first Album? Paper Walls by Yellowcard

Looking to join our team?
Browse Our Job Opportunities