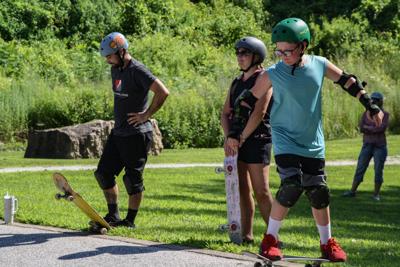 This story is by Bridget Higdon, and was published on https://www.samessenger.com/ on July 24, 2023. You can view the original HERE
SWANTON — "Do you want to drop in on this box?" Gunner Yandow called to a group of young skaters.
A few shook their heads eagerly yes while others took a shy step backward.
Last Wednesday, the word of the day was "courage" during youth skateboarding lessons with the Chill Foundation in Swanton.
Hailey Dubuque, Chill's Burlington program and community coordinator, said the lesson kicked off with a discussion of how important it is to be courageous enough to step out of your comfort zone and into the "growth zone."
"The growth zone is where you challenge yourself while still feeling safe," she said.
Chill and its team of adult mentors is in Swanton for three weeks this month teaching local kids how to skate at Marble Mill Park. Started in 1995 by Jake and Donna Carpenter, founders of Burton Snowboards, the foundation strives to remove barriers to accessing boardsports by providing youth with everything they need to get after it, at no cost.
Chill supplies participants with skateboards, pads and helmets, as well as drinks and snacks. Locally, Swanton Recreation and the Abenaki of Missisquoi helped coordinate the event.
"This opportunity is made possible because of the great network of community partners Swanton has," said Nicole Draper, Swanton's rec director. "We want to make sure that all areas of interest have an opportunity to be explored. Skateboarding, in particular, is a lifetime sport and a great way to stay physically active."
Faith Dubois, community health worker for the Abenaki, said she loves the self-confidence and physical skills the program gives to kids.
"And I like seeing the fun, positive interactions our youth have with the adult instructors and mentors," she said.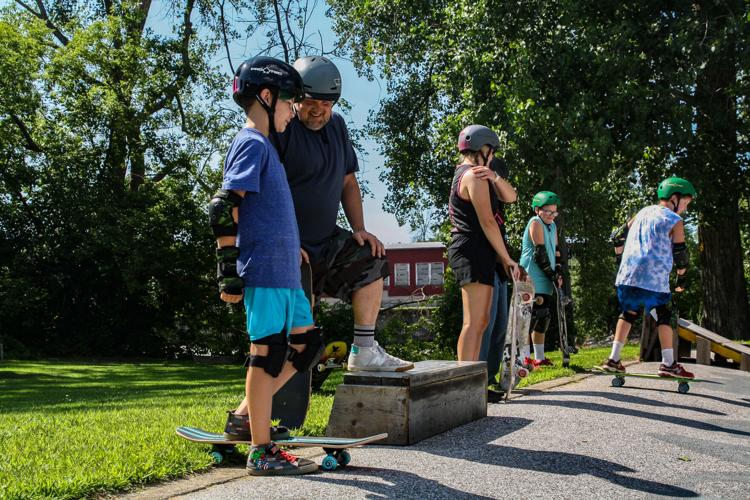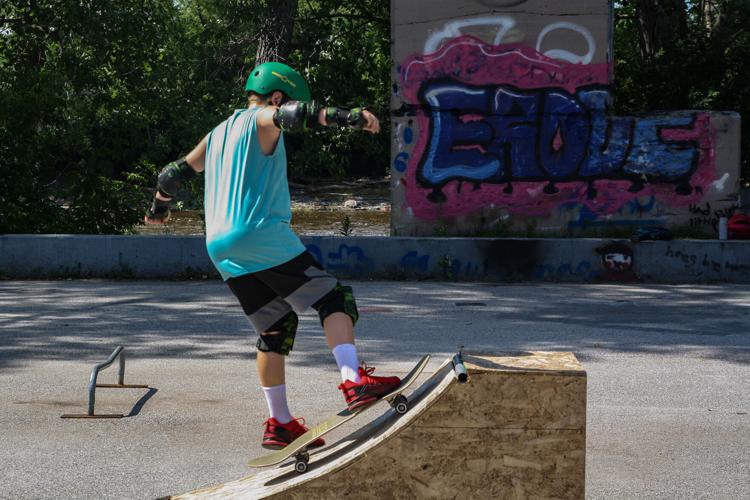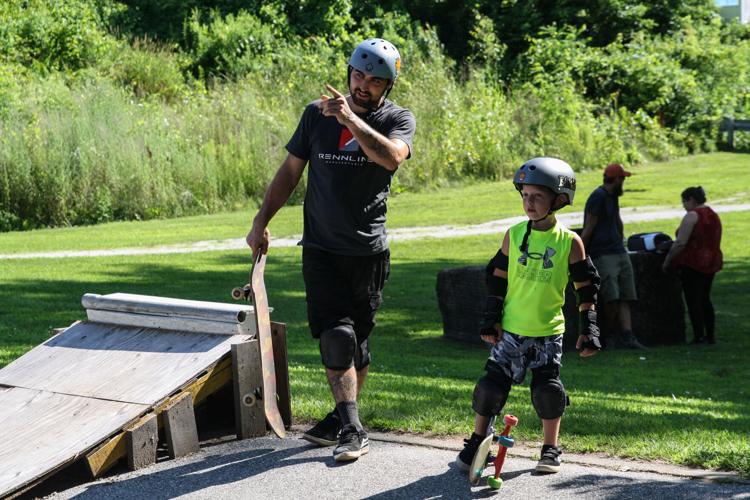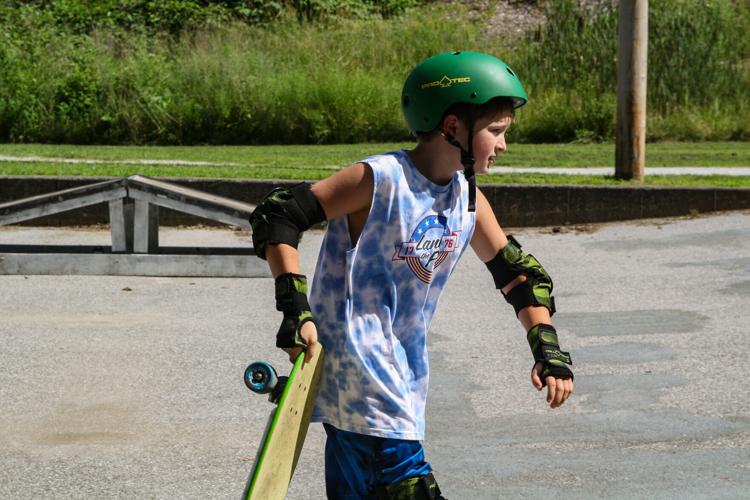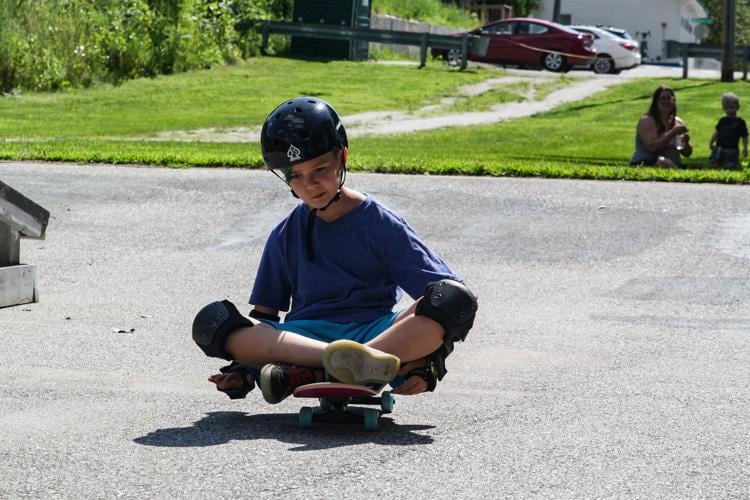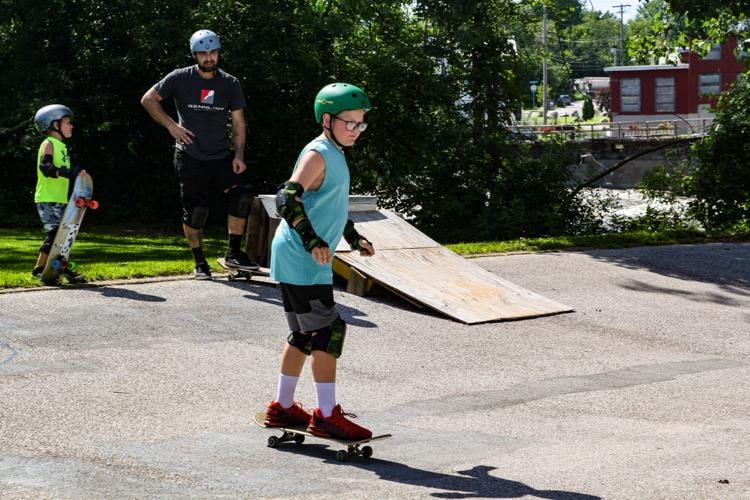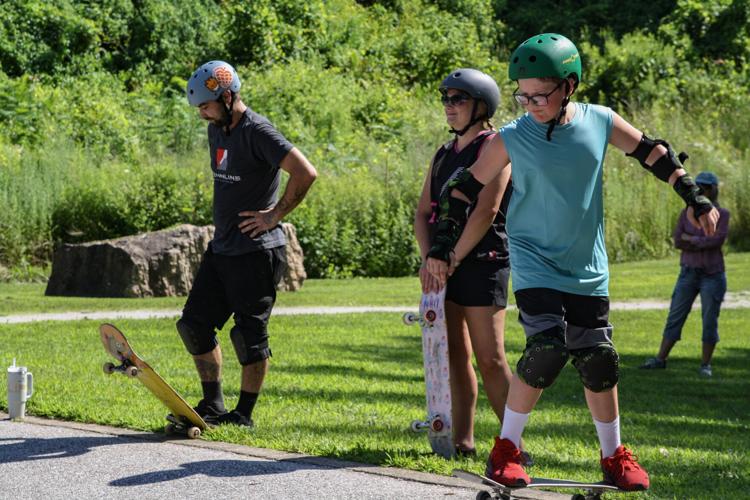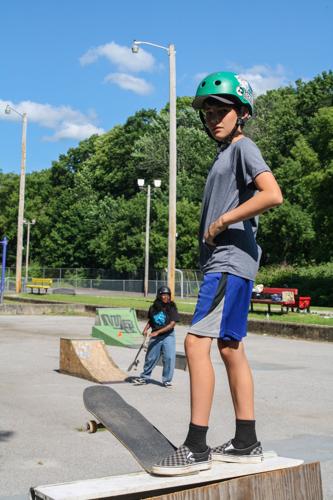 Standing at the edge of the park clutching his skateboard, Jayce Wickam Keller, age 12, was working on not being scared of the banked wall, which other kids were using to drop into the park.
"The growth zone is a good thing," he said. "It will help me get better at skateboarding."
Yandow, who participated in Chill's skateboarding program when he was a kid, provided advice and encouragement to each young skater, along with mentor Grace Brown and Dubuque.
Aidan Allen, age 11, said Chill's instructors were helpful, and his favorite part of the sport so far is "going up hills and riding down."
In addition to "courage," the Chill program discusses five other core values: respect, patience, persistence, responsibility and pride.
"We are lucky to have the Chill Foundation to help educate our young people on how to be safe while skateboarding, but also to share their positive message, which empowers youth to be active and engaged members of our community," Draper said.