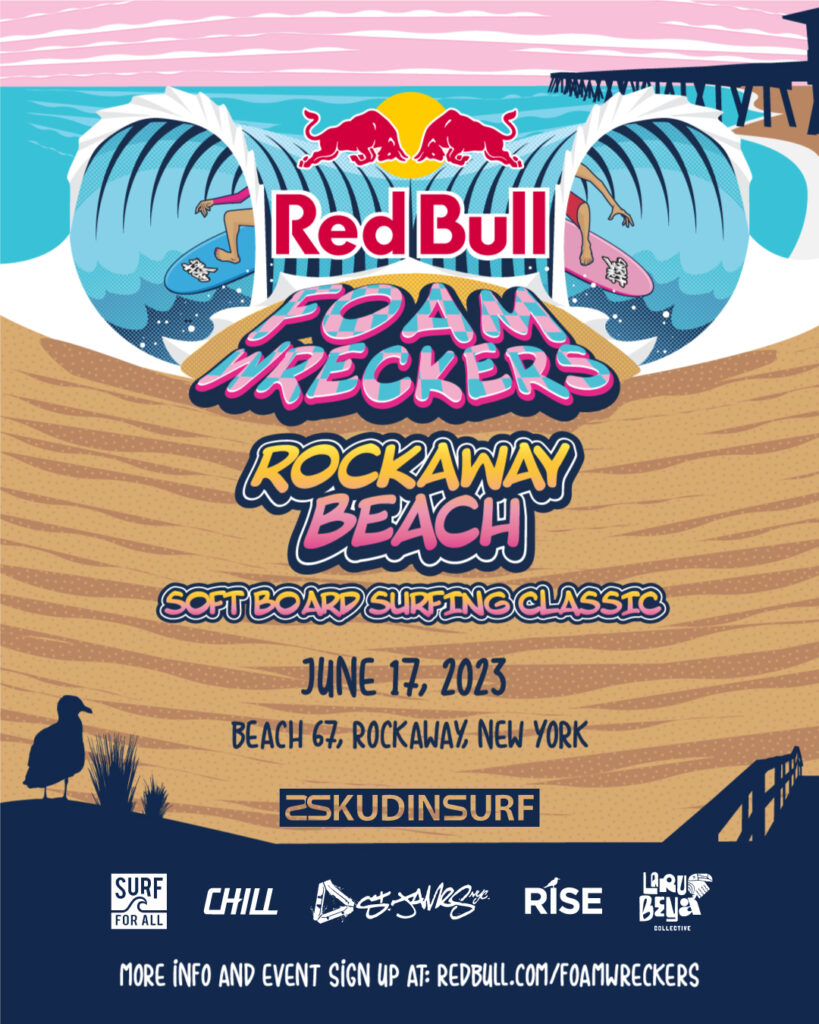 Red Bull Foam Wreckers is coming to Rockaway Beach, NY! Hosted by @skudinsurf with additional support from @stjamesnyc 🗽
June 17th, Beach 67th Rockaway NY 
Sign up now (link in bio) 16 years+ 
100% of registrations will go directly to nonprofits @surfforall , @larubeyasurfing , @riserockaway and the @chillfoundation 
This is not a serious surf contest, just come for fun, music, vibes, givebacks & giveaways!! 
Foam surfboard options will be available on the beach for all competitors. Head judging by Rockaway surf legend Jeff Anthony @scrappyjeff & also stoked to have @bengravyy come MC !