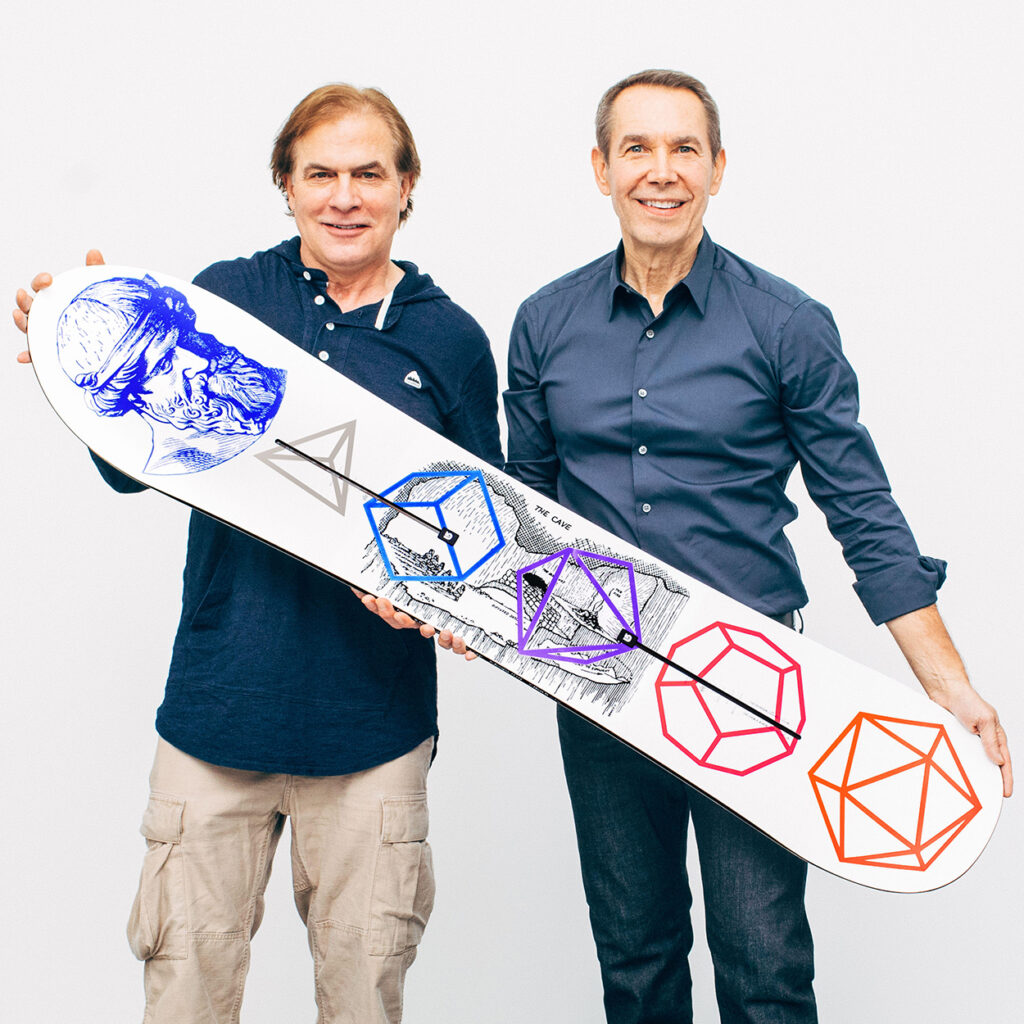 ---
Featuring visual graphics created by Jeff Koons and technical aspects designed by Jake Burton, The Philosopher was crafted by hand at Burton Headquarters in Vermont where only 50 of the limited edition snowboards were produced.
All proceeds from the board will go towards Chill Foundation! 
Board #11 out of 50 is listed. Includes snowboard bag signed by Jake and Jeff.
Auction begins Tuesday July 26th, 2022 at 2pm EST. Bidding ends Tuesday August 2nd, 2022 at 2pm EST.