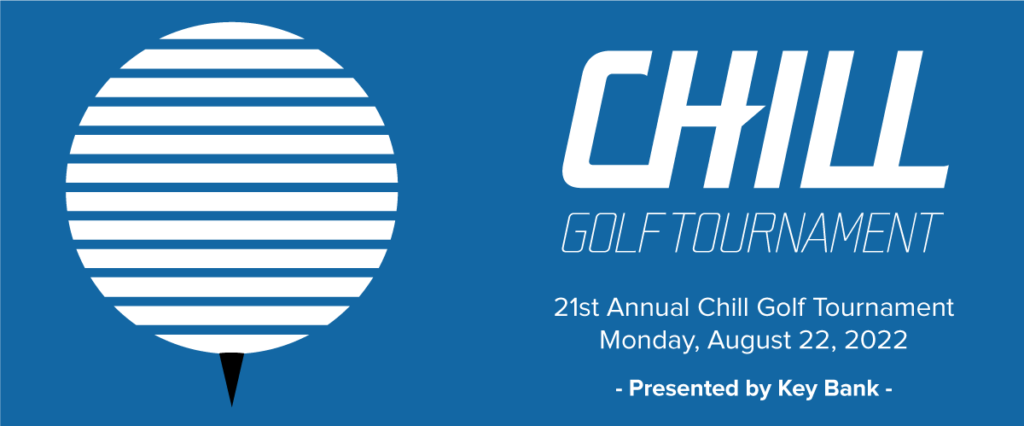 Date: Monday, August 22, 2022
Join us for the 21st Annual Chill Golf Tournament at Vermont National Country Club! The day will feature a double shotgun start, food, drinks, games, prizes, and a whole lot of fun! If you would like to become a sponsor or participate in the event, please contact Ryan Daudelin, Events Manager, at ryand@chill.org.
ON COURSE ACTIVITIES
Creative Team Outfit Contest sponsored by Vectorply: We are encouraging you to show your team unity and compete in the 'Creative Team Outfit Contest'. Throughout the day, Chill staff will be on the lookout for the most creative team outfits who will win a prize.
Putting Contest presented by Wells Fargo: Hit the putting green before or during your round and compete for a chance to win a new set of clubs! Tickets are $5 for three attempts or $10 for nine attempts.
Get dialed in to a Hole-in-One with BOA: Take your best shot on #17. If you sink a hole-in-one, you will be taking home $30,000!
Longest Drive presented by Downs Rachlin Martin: Grab your driver and swing your heart out. Hit the longest drive into the fairway and you will be heading home with a killer prize.
Closest to the Pin presented by Expeditors: Dial those irons in on #8! Closest tee shot to the pin wins a great prize.
World Long Drive Champion Tim Burke: Sponsored by TransPerfect – Need a secret weapon to eagle #16? We have two-time World Long Drive champion Tim Burke stationed on the 16th tee, and he's ready to hit your group's shot for you for a donation.