SUNDAY, MARCH 19, 2023
We are back! Chill has once again rented out Bolton Valley for our 3rd Annual Chill Takeover! Similar to last year, the Chill Takeover at Bolton Valley will bring together riders from around the Northeast for a private mountain experience and an incredible night of shredding. The event will feature product demos, drinks, food, raffles, and a whole lot of fun.
The Chill Takeover is an all-ages event that is a once-in-a-lifetime opportunity to ride a resort that will be spinning the lifts exclusively for you and your closest friends. This event SOLD OUT last year so be sure to scoop your tickets today!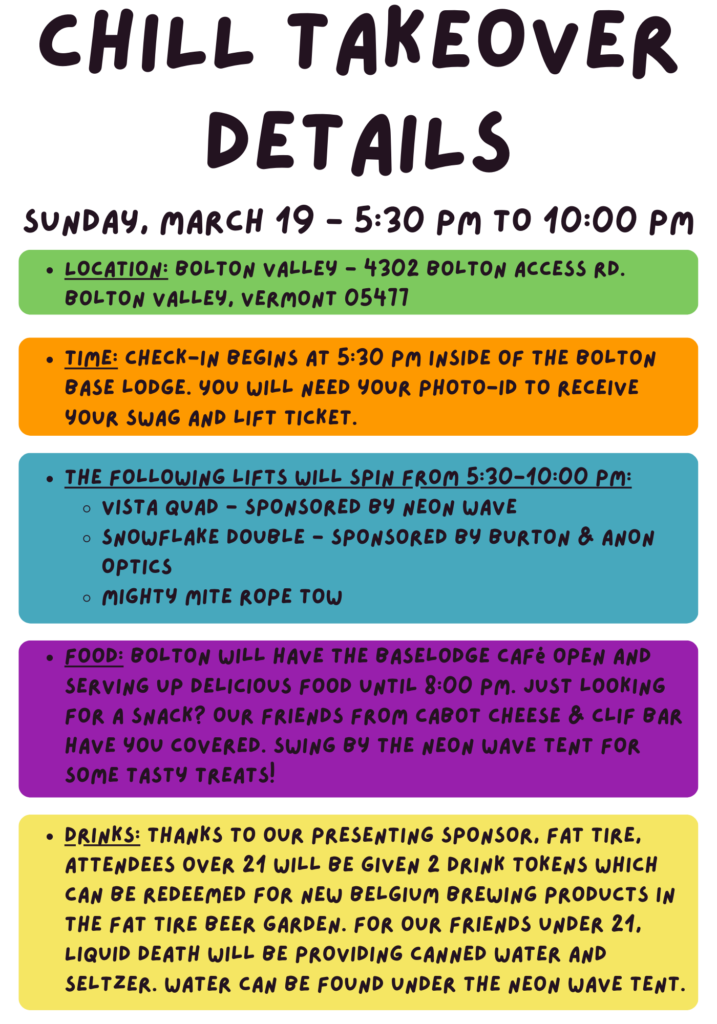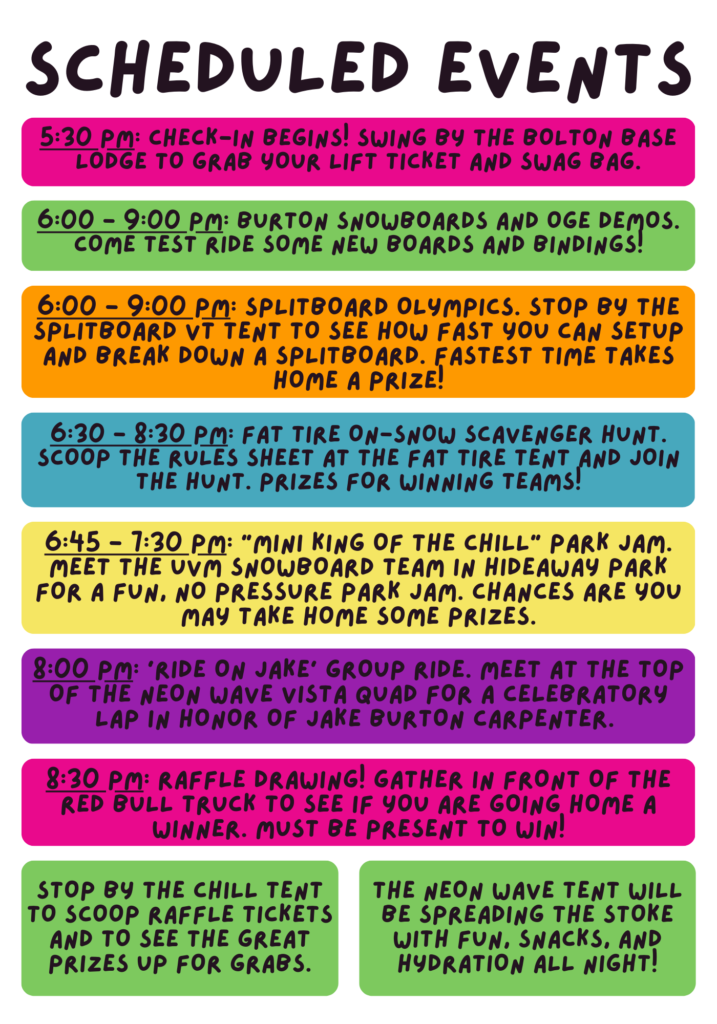 With Support From: