Chill is heading indoors!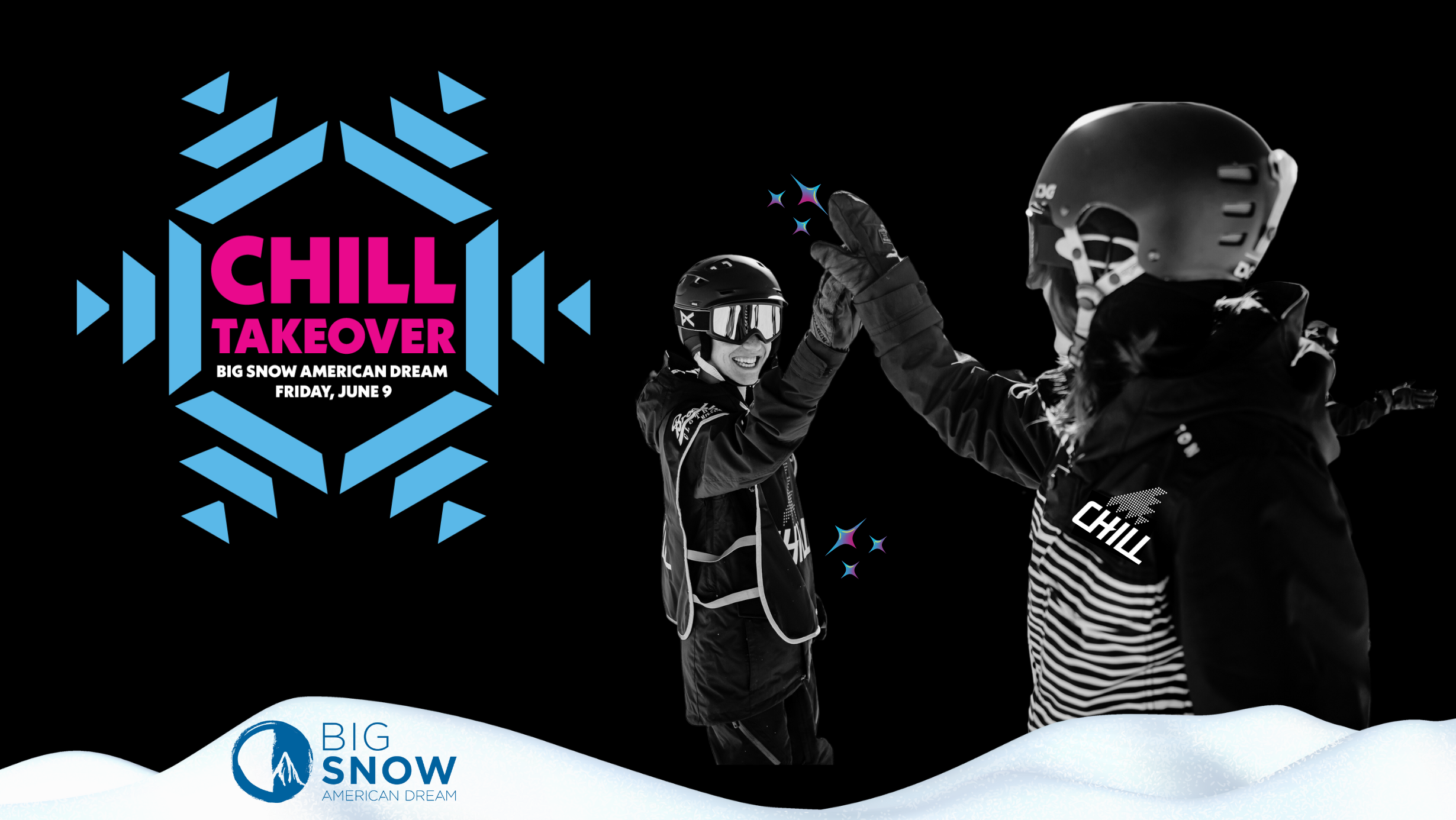 For the first time ever, we have rented out Big SNOW American Dream for an incredible night of shredding. Similar to the Chill Takeover at Bolton Valley in Vermont, the event will bring together snowboarders from the Northeast for a private "mountain" experience.
Big SNOW is North America's first and only indoor, real-snow, year-round temperature controlled ski and snow resort, where every day is a snow day. 
The event will feature riding, product demos, food, raffles and a guaranteed good time. 
DATE: Friday, June 9, 2023
TIME: 6:00 – 8:00 PM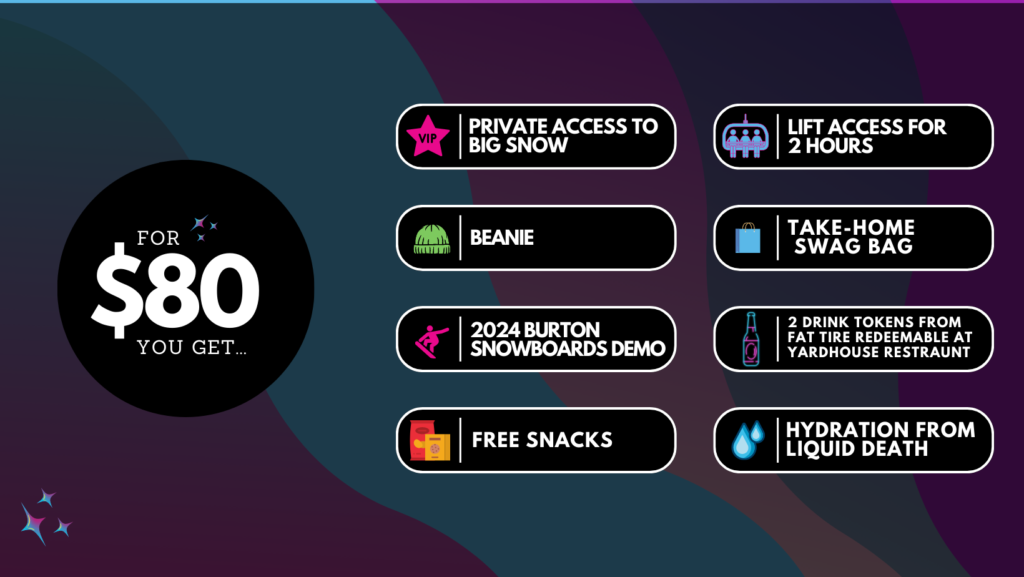 Burton x Chill x Big Snow Pre-Party:
DATE: June 8th 
TIME: 4:00 PM – 8:00 PM
LOCATION: Burton NYC, 69 Greene St. New York, NY 
Kick off the Chill X Big Snow Takeover at Burton NYC.  
We are going to be inviting Chill Alumni, donors, board members, volunteers and people that will be attending the take over.
Custom Tote Station: Customize a Chill Tote for a $20 donation (FREE to Chill Alumni and youth) 
Hot Waxing: Get your bboard ready for the Chill Takeover with a Hot Wax for a $20 donation (FREE to Chill Alumni and youth)
Raffles: Great prizes for raffle. You gotta be in it, to win i! 
Water will be provided for the kids and adult beverages for anyone of age.
Summer Sale will be going on, so discounts will be deep!
RSVP here for the Pre-Party!