If you're at all familiar with the L.A. skate community, you've probably heard of The Berrics. Maybe you've seen a video or two that has been filmed there or watched as one of your favorite skaters did some ridiculous trick. Maybe you witnessed, in disbelief, some of the most insane games of S.K.A.T.E. going down under that roof. But have you ever been there? We hadn't either, until now.
Our Skate Ambassador, Chris Colbourn, hooked us up with an introduction when we were in need of a new location to hold our L.A. skate program, and they stepped up to help us out. We're also proud to be the first youth skate program ever held at The Berrics.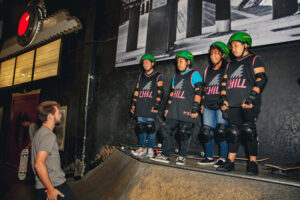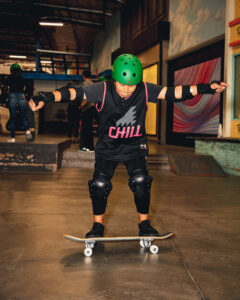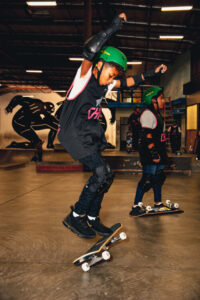 For those who don't know, The Berrics is a private, indoor skatepark in the heart of Los Angeles that is now an icon in the skate community. It was built in 2007 by two professional skaters, Steve Berra and Eric Koston, as a haven for L.A. skaters to practice tricks in a safe space. When they say a "private park," they mean it. There's no sign out front, it's surrounded by warehouses that all look the same, and even if you found the right door, it's locked. This may seem a little harsh, but their exclusivity is one of the keys to their success. If you want to skate there, you'll need to be invited. If you're invited, you have to film. It's thanks to this rule they have a steady stream of quality content showcasing some of the best skaters from around the world. With regular video parts and their annual Battle at The Berrics competition, they've created a huge following and quickly made a name for themselves.
We have partnered with our friends at East LA Rising, and each week we're able to offer 15 of our youth a chance to skate at this legendary park. Our unique mix of core values, fun, and goal-oriented lessons set everyone up with a solid foundation for skateboarding and a better understanding of how the skills learned in the skatepark translate to life outside it.
All photo credits to Matt Cutaia.