As our community has grown, so have our programs, and with that has come the next evolution of Chill. Through the introduction and rebranding of our Core, Discover, Explore (and Custom) programs, we're stoked to announce the latest progression in Chill's story!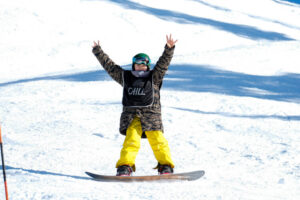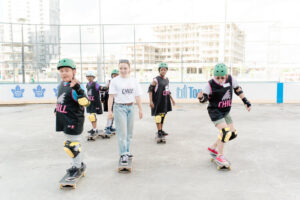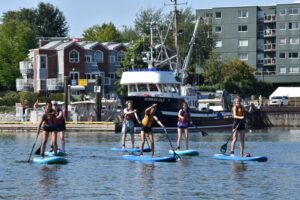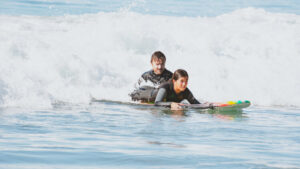 CORE
Core programs define Chill – they are our foundation, our identity, our core – and provide youth the opportunity to tackle progression on and off their boards through a uniquely cool and experiential approach. Core programs run for 6 days, typically 1 day/week for 6 weeks, or 2 days/week for 3 weeks. Each day of program focuses on one of Chill's 6 core values, which is then explored through an activity and discussion, reinforced during our boardsport lessons, and finally debriefed to identify transferable meaning to our everyday lives. This is the Chill that you all have come to know and love since 1995.
DISCOVER
Discover programs were first launched in Boston in 2018 and provide an opportunity for partner agencies and youth to discover Chill's philosophy through an introductory program. Discover programs run for 3 days and mirror Core programs in structure but curriculum is tailored to give youth an introduction to skill development and Chill's core values. Through the discovery of what Chill is all about, we hope to get youth and agencies hooked on Chill and inspire them to expand their participation to a Core program.
EXPLORE
Explore programs were first launched in Vancouver in 2018 and provide Chill Alumni with the opportunity to build leadership skills, advance their boardsport experience and passion, and explore unique career opportunities. Explore programs vary in length from 1-10 days where these select alumni youth gain valuable skills and knowledge to continue their progression towards a successful future. Explore participants are 15-19 years old and have completed at least one Core program.
For more information on getting involved with any one of Chill's programs visit chill.org/programs.
CUSTOM
If the programs above don't fit the needs of your organization, Custom programs allow agencies to partner with Chill through a customized experience that deviates from a Core or Discover program, but still embodies Chill through core-value driven boardsport instruction. These can be 1+ days, customizable based on Chill/agency collaboration. Custom programs are specifically tailored to the goals and structure of the partnering agency but will always include elements of Chill's core curriculum and approach. Custom programs are run on a case-by-case basis, and unlike Core, Discover, and Explore programs, all costs are covered by the participating agency.