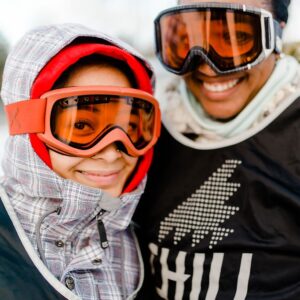 For the past 24 years Chill has been a private operating foundation but that changed on May 6, 2019. We are proud to announce that Chill is now a public charity, a designation that better reflects our work and the broad support we receive from thousands of donors across the United States.
The transition from private foundation to public charity is made possible because Chill meets the relevant public support percentages (how much of our annual revenue comes from public sources) and because Chill meets increased requirements for transparency in financial reporting and in our organizational and board structures. None of these actions are newly implemented but the change in designation is validation of the hard work and progression we've shown as an organization for many years.
This change could not have happened without you, our generous and loyal donors. From our individual supporters to our mountain partners to private skateparks to equipment providers, and to the cadre of others who provide their services in-kind to our organization, we want to say THANK YOU for your incredible support year after year!  Now we have an opportunity to pursue even broader funding, reconnecting with foundations and corporations that believe in our work but were unable to support Chill previously because of our non-public status.
Chill has been evolving since our founding in 1995 and this milestone is yet another proud moment in our organizational history. Chill's six core values (respect, courage, patience, persistence, responsibility, pride) are reflected not only in our programming and what we expect from Chill youth, they're reflected in our organizational culture as well. We're striving every day to progress our organization and ensure that we have the team members, processes, partnerships, and support in place to effectively deliver our mission. Achieving public charity status is yet another way we're demonstrating that we're ready for new opportunities, new challenges, and new partnerships that will continue to deliver the best experience possible for our amazing Chill youth!